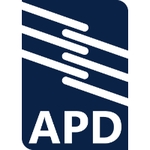 APD Communications develop some of the most critical software and infrastructure for the national emergency services. They serve customers in every corner of the country, with one in every two UK police forces using APD technology today.
They also support the transport and aviation sectors.

Please visit www.apdcomms.com for further information.